Learn How To Land Your Dream Job!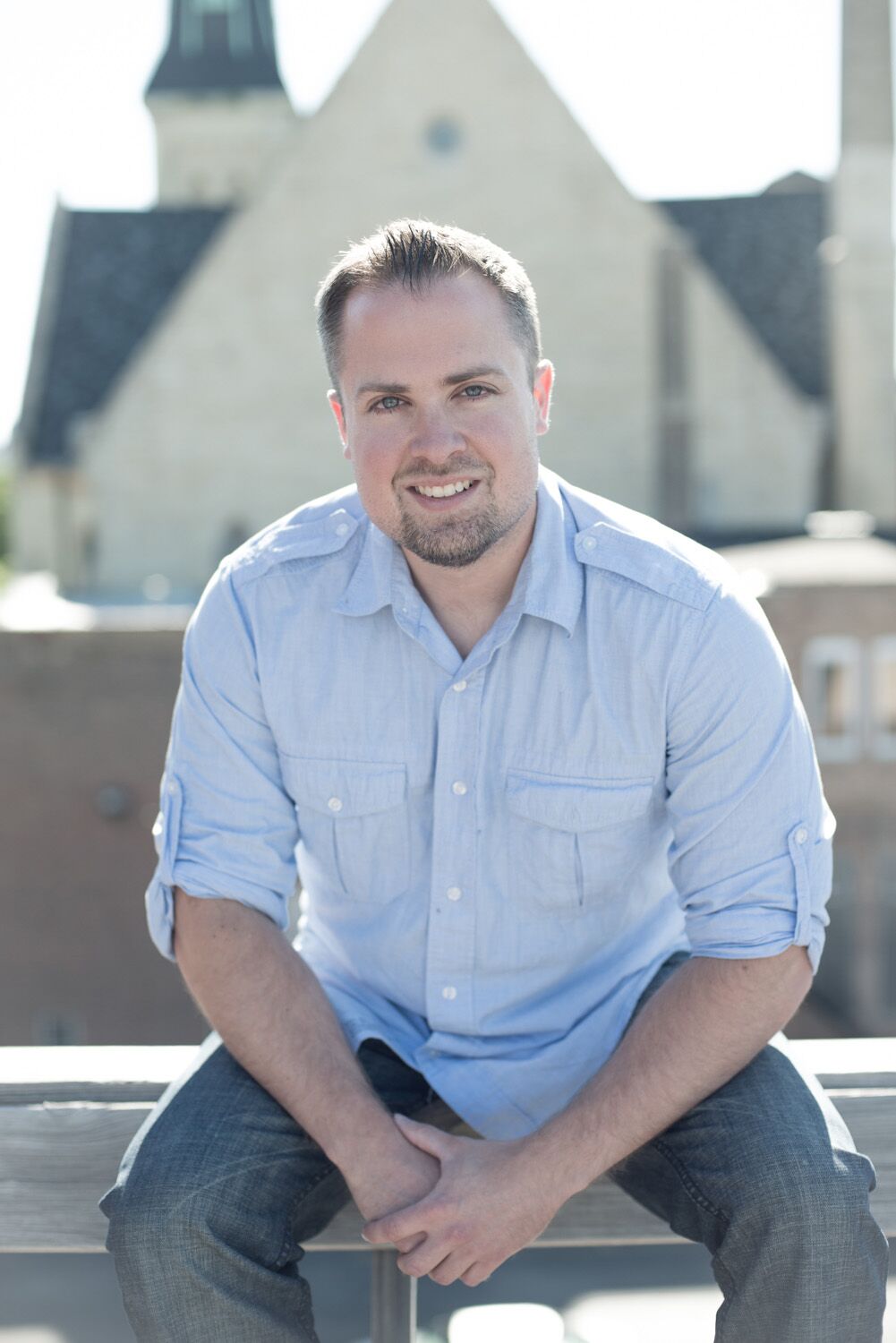 Hi, I'm Bryan and I'm a corporate recruiter.
For the past 20 years, I've worked as a recruiter and hiring authority directly for some of the world's most well-known and respected companies.  I've interviewed and hired 1000's of people.  Not only that, but I've also set up hiring systems AND trained hiring managers on how to target and select talent at all levels of an organization.    
As an ultimate insider, I know what it takes to get noticed by corporate recruiters and I know what hiring teams look for when selecting ideal candidates.  What separates the "rockstars" from the "average joes" and why some people get the offer and others get the rejection letter.   
And I'm here to spill the beans – everything I know about hiring is right here.  You've got at your fingertips information to help set you apart from the pack and land that dream job you deserve.
If you want to learn how to get noticed, ace the interview and get the offer, you've come to the right place!
In my career,
I've interviewed and HIRED thousands of people
into some of the world's
largest and most well-respected
companies.
I'm frequently shocked at how
poorly
people represented themselves in the interview process.  And have no clue why they aren't getting the job.  Even very smart, qualified candidates struggle.


I've seen resumes so bad that it left me wondering how the poor soul ever got a job, to begin with.   


On a few occasions, I felt bad enough for the candidate to pull them aside and give some friendly (unsolicited) job-seeking advice….you know, directly from the recruiter they were trying to impress.  


These people were so appreciative of HONEST feedback on what they were doing wrong, and it made me think....I could really help people get better at getting the dream job they always wanted.


I've also seen superstars who set themselves apart from the crowd instantly.  Candidates I knew my hiring team would love and I just knew would get an offer…before they ever stepped a foot on-site. 
Was it the resume?  Or the perfect LinkedIn profile?   A killer cover letter? Or maybe they just knew how to sell themselves in an authentic, meaningful way.  
I've got a secret – it's all of the above.   And more.
6 common mistakes job seekers make.
1. You do not have a clear vision of who you are
If you do not understand what makes you unique, you'll never be able to sell yourself to a hiring team. The very best candidates know what they offer and where they are heading.
2. Not keeping an updated resume
Opportunity strikes, but only for those that are prepared. If you're scrambling to update your resume after losing your job, you will always be playing from behind.
3. Not treating your career like a chess match
You're neglecting yourself if you do not have a strategic plan for your career. Superstars have planned their next three moves and are actively working toward their goals. Do you know where you'll be in 5 years? If not, you better figure it out now.
4. Believing that you'll eventually be rewarded for your hard work
Like it or not, you are a free agent and must treat your career like that. Thinking that if you work hard enough eventually, you'll get recognized isn't taking ownership. Create your opportunities by being proactive, not waiting for them to come to you.
5. Not having a robust social media presence
Nowadays, if you're not on social media and using it to its fullest potential, you will be at a disadvantage. Use every tool in your arsenal to stand out, not just the ones you're most comfortable with.
6. You don't have proper guidance.
Trying things repeatedly and getting the same (poor) results will leave you missing out on those top opportunities. If you feel unprepared, get guidance and learn how to sell yourself better. You're investing in YOU. I can't think of anyone more worthy than that.

Master the secret that will have recruiters coming to YOU!
The very best candidates know how to set up their careers so that recruiters come to them.   They decide which roles they want to consider and rarely have to apply for a job.  In fact, when the time comes, they likely have multiple offers to consider.  All because they have mastered one major secret!


Be noticed more easily by recruiters and get your phone ringing


It's well known that your resume needs to be top-notch to get noticed.  But what do recruiters even look for when we recruit?    Having a strong command of your tools will maximize your chance of being noticed for that job you always wanted.


Walk into any interview with the confidence to know you'll ace it


Being prepared for the interview and knowing how each step works is critical to getting the job.  If you know what to expect, and how to position yourself, you're going to have an advantage over everyone else.


Ensure you're the candidate that gets the offer, not the other guy


When you're interviewing onsite, chances are you are competing with 2-3 other people at the same time.  Learn what to do to make sure they select you!


Negotiate the offer you deserve with best terms


Learn how and when to push back on the negotiation to get the best offer possible.  You may be leaving money (or perks!) on the table!


Introducing...
The Ultimate Job Seeker Bootcamp
-----------------------------------------------------------------------------------------------------------------
(formerly known as the Ultimate Layoff Bootcamp)
With over 8 hours of targeted training, I'll show you how to navigate unemployment, find the best jobs, teach you how to impress immediately, confidently interview at all levels AND get the offer you deserve.    I'll also demystify the hiring process, and give you all the tools you need to get back on your feet today!
Let's take a look inside at what you'll learn with each of the 6 modules.   

Module 1. The tools of the trade
We start with identifying which tools you need to master and which ones aren't as important. I'll give you a detailed look at how your resume, cover letter, networks, and other resources help set you apart from a crowded field of competitors.

Module 2.   Job Search Strategies
Job searching is more than just going to a job board and applying for positions. In this module, we'll cover advanced job search topics, including setting yourself apart from the crowd, winning strategies for hourly and salaried roles, and supercharging your brand with master-level networking.  We'll also talk about the best job boards to be on and techniques to find the highest quality jobs and employers. 

Module 3.  The Recruiting Process  
What if you knew EXACTLY how companies made hiring decisions – directly from the hiring authority who's interviewing you?   Think of how much of an advantage you'd have! I'll take you behind the scene from the Company's perspective, and break down each step of the hiring process, so you know exactly what to expect, and develop the best strategies to ace them!

Module 4.  Interviewing 101 
In this loaded module, we discuss interviewing in great detail. I'll provide you with all the tools and tips you need to approach any interview you may encounter confidently!  And most importantly, I share with you exactly how to get the hiring team to see you as the BEST FIT!  

Module 5.  The interview toolkit 
Want to know my best interview tips and secrets? This module breaks them all down for you in easy-to-digest lessons. I teach you my favorite technique to easily remember any interview answer, techniques to break the ice and get the interview to "like you", and how to recover from an interview gone sideways!


Module 6.  Salary and offers
In this grand finale, I teach you HOW to answer the salary expectation question AND how to negotiate the best possible offer for yourself! Confidently approach any negotiation, knowing you're not leaving any money on the table once you master this technique. (I even include templates for you to use)

But wait...there's more!
Who doesn't love free stuff?
As an added bonus, I'll also share with you tips on how to become lay-off proof to begin with!   With my "Freedom Formula", I'll show how you can set yourself up to never worry about being laid off again.    
Follow these tips and this course will pay for itself within the first 30 days!!  
Bonus Module 1 – Budgeting Like a Boss! ($47 value!!)
The first step toward freeing yourself from the shackles is taking care of business at home.  I'll walk you through the basics of how to budget like a pro, and free up cash flow so painlessly, that you'll barely know you're on a budget!   Follow these tips and this course will pay for itself within a month!!        
Bonus Module 2 – Multiple Streams of Income  ($57 value!)
No strategy would be complete without talking about boosting your income levels with multiple streams of income.  In this bonus module, I introduce the 2nd part of my "Freedom Formula" – expanding your income options.   We'll touch on the importance of diversifying your income streams so that you can truly start living the life you've always wanted.    Don't miss this one!  
Bonus 3 – The Interview Cheat Sheet  ($99 value!!)
This newly designed, all-inclusive guide will help you prepare for any behavior-based interview you may encounter!   A MUST for any serious job seeker!   


All of this for around the cost of a single 60 mins private coaching session!

Who is the Ultimate Job Seeker Bootcamp for?  
Anyone wanting to improve their career and job searching skills
This training is for everyone, whether you've found yourself unemployed from layoff, been fired, looking for your first job out of school, or simply want to prepare for a new job search and don't feel overly confident in your skills.    If you've never been unemployed before and don't know where to start, this course will take you step-by-step from losing your job to landing in your NEW dream job.  


Those who are unsure or nervous about selling themselves in an interview
Maybe you've got a big interview coming up and you want to maximize your chances or just someone who tends to perform poorly in front of a hiring manager.  This course is designed to give you an insider's look into knowing HOW hiring managers think so that you can position yourself to hit it out of the park each time!


For the person who's just not found a career groove yet.  
Maybe you keep finding yourself getting laid off, or perhaps your career seems directionless and stalling.  Learn how to develop your identity and pursue your career with a newfound purpose and passion.  


If you've sent out resume after resume and never get a callback
It's a very competitive job market and you need every advantage you can to stand out and get noticed.  A full arsenal of finely tuned skills is exactly what you should be building and mastering.  Find out what steps you need to take to shine vs the competition.


Those who are tired of searching the internet for answers
The internet is full of free information, but it's completely fragmented and, in some cases, offers really bad advice.   Instead of trusting what you heard from some self-appointed guru (who's probably never hired a person in their career), go straight to the source and get a full and clear sense of direction.  
Your investment in YOU is the most important thing you can do.  
What's the cost of lost opportunity?
Frequently Asked Questions
Who is this training for?  
While focusing on professional-level roles, the concepts can apply to anyone – hourly, salaried, or other.   The skills you'll learn are universal and will follow you no matter what career you decide to pursue.  



What's the difference between this training and your other interview course?
The 48-Hour Interview Crash Course is designed for someone who needs concise interview preparation in a short amount of time. It's compact and loaded with powerful tips to ace the interview.


The Ultimate Job Seeker Bootcamp is a much more complete look at the hiring process, from job search to offer negotiation.

The courses complement have minimal overlap, with the Ultimate Job Seeker Bootcamp going into much greater depth.

If you're interested in supercharging your job search, consider both for maximum benefit.


I'm just graduating from school. Will this course help me?   
Absolutely!  You'll give yourself a huge boost in the hiring process and likely impress any campus recruiter you encounter.   


Help! I'm interviewing for my dream job and still feel nervous!  Can you help?   
Take a closer look at the training – everything you need to succeed is there!  Go through the exercises that are discussed and practice!  You'll do fine.  But if you still need additional support, I offer (limited) availability for private 1x1 sessions for your specific situation.  
What if I go through your training and still don't have any luck with my search?


Ultimately you are in control of yourself and will need to hone your job-hunting skills so you can apply them when the time comes.  However, I feel strongly that if you follow the training closely, you'll give yourself every advantage possible. 

But be honest with yourself.  Did you do everything you could to maximize your chances to impress?  I want you to succeed!

What kind of guarantee do you offer? 
While I can't guarantee you'll get the job, I can guarantee that my course materials will provide you with every possible advantage you can have going into your job search IF you do your homework.   
Simply put - my techniques work if you put honest effort into them.

(just read the feedback in the testimonials...these are unsolicited, and people write me daily to share their great news!)

But if you have purchased the course and don't resonate with my teaching style and viewed less than 20% of the course, I'll refund you up to 14 days after your purchase - no worries!  
Can't I find this information for free?  
There are other people also teaching how to write resumes and how to interview, but to my knowledge, no one is explaining the PROCESS behind how companies interview.  

I'm a recruiting insider who worked directly for major corporations (ones you've heard of and know well), and I've worked on roles at all levels.  

You won't find anyone more qualified to teach you how corporations hire and how to maximize your chance of success.   

Also, most information is fragmented, and you'll spend countless hours tracking down disjointed information.  Time better spent focusing on your career!
I'm unemployed and can't afford this!  

I understand the situation you're in.  But what is the cost of missing out on your dream job at the rate of pay you deserve, all because you weren't prepared?

I firmly believe that to become an expert, go to the expert.  If becoming a mechanic is your desire, find the best mechanic you can and learn from them.  The same goes for job searching.  You'll save time, money, and a lot of stress in the long run.  

If you want targeted help for an upcoming interview, consider the 48-Hour Interview Crash Course for only $99 as a great alternative. 


You said that your course pays for itself.


Yup, it sure does! In most cases, the offer negotiation tips will easily cover the investment you make.

And if you implement just 1 or 2 tips from my bonus chapter, you'll directly pay for this course within a month or two!  

I believe the content of my bonus training introduces the most important and powerful concepts I can offer! 
 

Once I purchase a course, how long do I have access? 


It's completely self-paced, video-driven training. You'll have permanent access that never expires as long as the course is still available.  And you'll get any updates I make for free! 


I think my resume/and or LinkedIn needs work. Will this course help?

While we discuss them in this course, it's more of an overview of how resumes play an integral role in your job hunt.

If you're interested in writing a better resume, consider Resume Rocketfuel, a very in-depth look at how to write a stand-out resume.

I also created Unlocking LinkedIn to help you create powerful networks, ultimately to get recruiters to find you instead!

These courses are designed to work together in unison. 


It worked!  I got the job!  
Congrats! If you have a success story with my training and want to share it with the world, I'd love to hear from you! 




Testimonials
What are actual students saying?
Additional Courses
Looking for help with your resume? Resume Rocketfuel is the most comprehensive training on how to write a resume on the market!